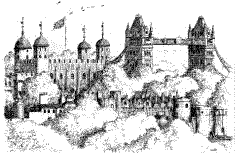 Tax advice with the Personal Touch
Tower Tax Limited
Tower Tax Limited aims to deliver a focussed, personal, professional, quality service to its diverse client base in a variety of areas including expatriate tax, employment tax, personal UK tax, individual US tax and individual international tax, resulting in substantial time and cost savings for the client. Built upon our Managing Director's many years experience within two of the 'big 4' accountancy firms, we appeal to companies that demand top quality but with a degree of commercial reality.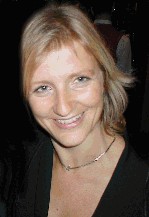 The Managing Director, Nicki Reynolds
Tower Tax Limited are tax consultants, not general practice accountants. More than that, they are specialist tax consultants. They are for the discerning client, who seeks focussed, quality advice on their situation, rather than just guesswork! The main areas we cover are as follows:-
Overview of the tax regime of any country of the world

Detailed tax analysis for an individual moving between countries

IR35 contract reviews and advice

Termination payments tax mitigation

UK Tax Return preparation

UK Tax Return/Inland Revenue correspondence review

Advice on best structure and salary/dividend split

US Tax Return preparation and coordination

Advice on capital gains tax planning for individuals

Advice on expatriate, employment, personal and international taxes

Overseas assignment tax planning for employees and employers

UK tax planning and compliance for employers
Some of these areas are explored further in Specialities.
---
About Us | Specialities | References
Contact Us | E-MAIL
HomePage
Copyright © 2002
Tower Tax Limited is a limited company, registered in Bedfordshire under the laws of England and Wales, company registration number 05288371